Last week, I shared my first post in a series that I am writing with Emily and Naomi, and I discussed finding identity as God's Workmanship.   God personally made every individual that is on the earth, but not everyone can find their identity in Him because not everyone has a relationship with Him.
When I was a freshman in college, I noticed a lady sitting by the fountain outside of the main school building.  Since I had never seen her before, I sat down next to her and started a casual conversation.  I remember very little of that conversation other than her statement that "God is mean."  As we talked, two things became apparent.  One, this woman had a lot of knowledge about her Creator.  Two, she did not have a relationship with Him.  Although she knew that God is powerful and holy, I don't think she had ever experienced His love, grace, or mercy.
Once you were alienated from God and were enemies in your minds because of your evil behavior.

– Colossians 1:21
Because God is holy, He cannot be around anything imperfect.  But even Hannah Montana knows that nobody's perfect.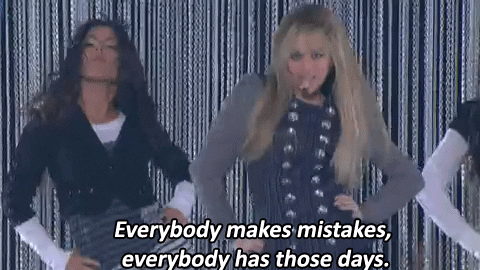 Our imperfection causes hostility between us and God, so the only attributes of God we can know are justice, zeal, and wrath.  But Scripture also tells us that God is love, grace, and joy.  How can we ever have a personal, peaceful relationship with Him if we are imperfect?
"But now He has reconciled you by Christ's physical body through death to present you holy in his sight, without blemish and free from accusation."

– Colossians 1:22
The answer is Jesus Christ.  Through His atoning sacrifice on the cross, He turned our hostility into harmony.  He is our only hope of a peaceful relationship with God, and through Him, we can be "holy in his sight, without blemish and free from accusation."
God cannot look on sin, but He also desires for us to know Him intimately.  By accepting Jesus' substitutionary atonement, we have peace with God.  Only then can we can experience His love, joy, grace, and mercy.
Our overarching question is, "Whose am I?"
I am the friend of a reconciler.
As such, I am without blemish and free from accusation.