Every Saturday I share three simple things that brought me happiness during the week.  These posts may grow or evolve as time passes.  Please feel free to share your thoughts in the comments section!
November 11-17
1.  I am registered for grad school! 
Which, if I am being honest, gives me both joy and fear.  But if all goes as planned, I will complete the coursework by the end of 2019.
Go Sabercats??
2. De-cluttering
Current mood: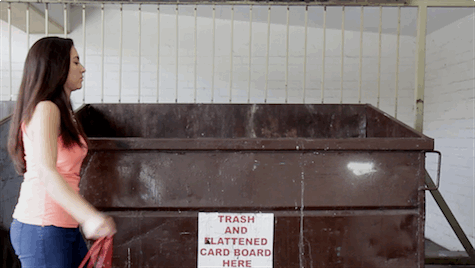 3. A phone conversation with a sweet college friend.
Other than some quick texts, we hadn't talked since August. This conversation was needed and encouraging.
What are your simple joys this week?